Is captain America your favorite superhero? Do you wish to dress like him and get the real feel of being a hero? Design your own captain America costume with our diy tips. No needs to buy the expensive costumes when you can actually recreate that look at home with some old clothes. All you need is a helmet, a jumpsuit, and few accessories put all these together and you are ready to flaunt as captain America in front of your friends. So, are you ready to devote some time in making that costume? Collect all the basics and get ready with our tips.
Tips to DIY Captain America costume
Design the costume in three parts. Read carefully and follow our tips.
Part 1- making of jumpsuit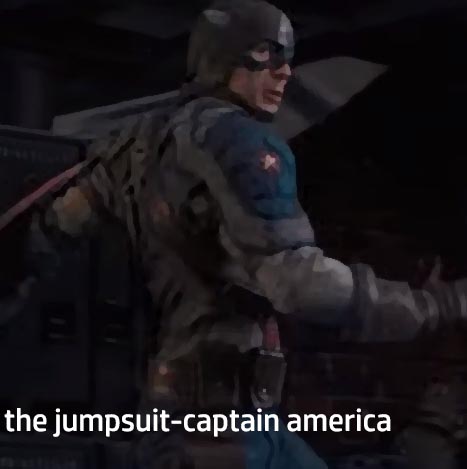 If you have a jumpsuit then its good but in case you don't have one then take a white t-shirt with long sleeves. Your jumpsuit should be plain with no designs or graphics. Next, create armor by painting one side of the chest pad. Get it from the local sport good store or order online. Paint other side as well once the previous side gets dry. Use a blue spray paint to color it. Cut the red strips from any old t-shirt for your torso region. The length of strips should be from the end of chest pads to the end of t-shirt. Take out few such strips.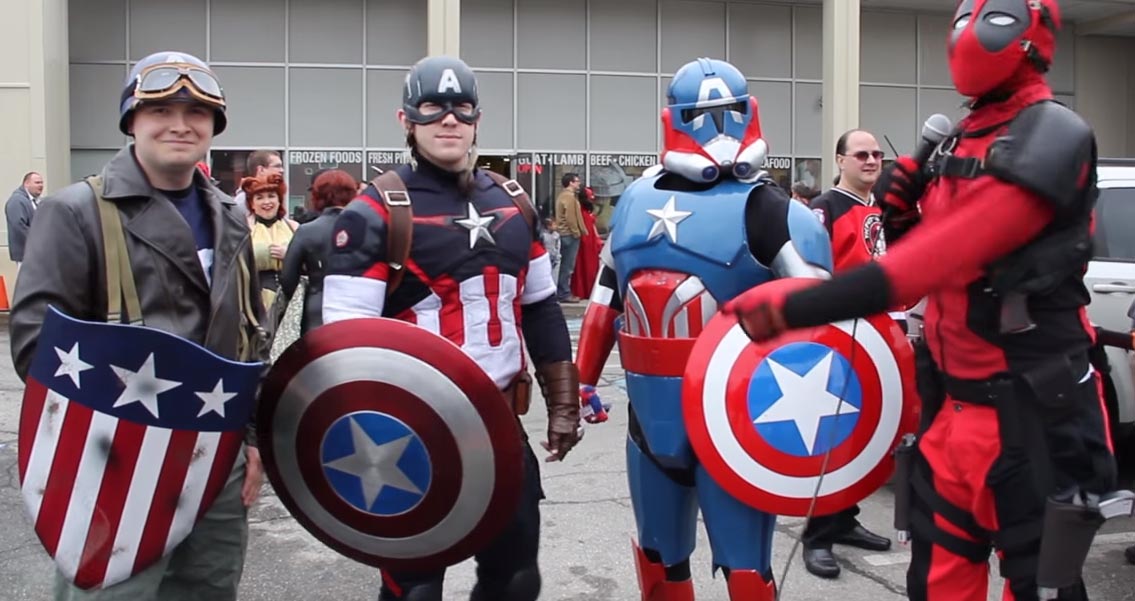 Attach the strips vertically from the chest ends to the t-shirt ends. Keep the distance between each strip about 4 inches. Now, take a metallic poster board and cut a star out of it. The star should be made from white cardboard and 6 inches tall and wide. Paste the star on the chest pad at the front side using a hot glue gun. For the bottom, take any blue pant having same blue shade as chest pad. You can use any spandex pant, sweatpants, or leggings. If you don't get one than you can also use white pants and use a blue fabric dye to paint it. Also, get a brown utility belt.
Part 2- making of shield
Your Captain America costume is incomplete without a shield so let's make it. Take a lightweight material that can be easily cut down in right shape. You can use materials like a round saucer sled or a garbage can lid or a cardboard. Cut it in a round shape. Use red, blue and white duct tape to decorate the shield. First, use the red one and create a 3 cm thick outer edge. Next, make a ring from white duct tape of same width. Repeat the same with red duct and pain the center with blue duct tape using spray paint. Make a star using white duct tape and stick it to the center. The star edges should touch the edges of circle. So, first measure the size or take another circle of same diameter and make a star out of it.
Part 3- the final touch
You need a helmet as well, use your old helmet and paint it blue. Don't use the one you wear while driving instead use an old fashioned military helmet. A skateboard helmet is also a good option in case you don't get the military helmet. Paint it blue using the spray paint. Captain America wears a blue eye mask. For that, get a blue felt from the store and use it to make the mask. Cut the eye shapes out of it by making the right measures. Try it on your eyes and check if it looks good or not.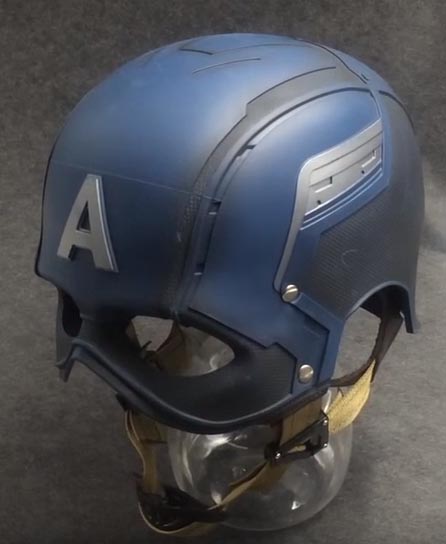 Make a letter "A" for the helmet using white duct tape. Make a visible and large A shape that is 4 inches tall and wide. Next, get the hand accessories, the red gloves. You can also get a brown glove of leather. Get the gloves of arm length. You can also use kitchen gloves as well but it should be red otherwise paint them red.  Get a pair of tall boots to finish the costume. Get boots of lower leg length and it should have color same as gloves.
Wear the full costumer and check the fittings. Your DIY captain America costume is ready!