Marvel Studios have a separate fan base around the world because of the invention of superhero's character and it made everyone fall in love with the movies. There are many superheroes in the marvel's movies like Dr. Strange, Captain America, Iron man and more.
Gamora Story
Every character has a separate fan base, similar to that Gamora also made a separate fan base by made her appearance in Marvel's Guardians of the Galaxy and Avengers: Infinity War. Thanos (another marvel character) adopted Gamora when she was a small kid and made her forget all the wicked things happened to her which includes Thanos killed her entire family.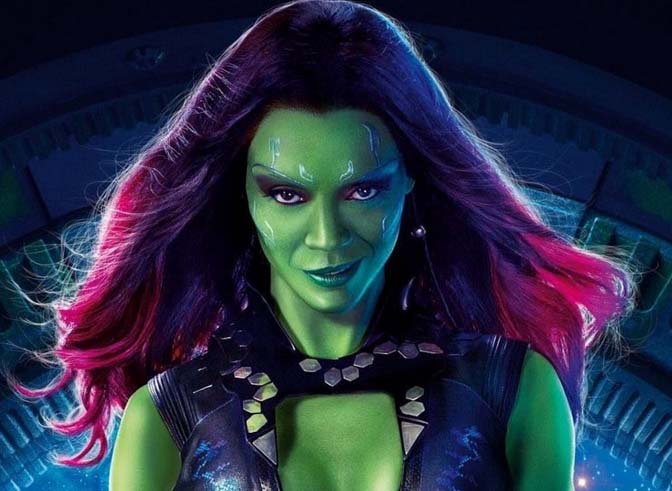 Once she was on the assassin by the Thanos, then she realized the real face and wrongdoings of Thanos. After she left the place of him, she became the member of the Guardians of the galaxy and became friends as well as joined in their missions. Initially, she did not trust anyone in the guardians of the galaxy, because Thanos did not care for her for a real daughter. Later, she started trusting and respecting the fellows and them also began to believe her and treated her as a teammate rather than an invader.
Because of her acting and the way she appeared in films made everyone fall in love with that character. With toughness in her character, glowing green skin, and purple ombre hair she won the number of fans around the world. With Marvel's nonstop record-breaking, she will be also to become a coveted costume for many people especially kids. With a few costume products and with some household items, you can change yourself into the glowing green skin Gamora.
Want to be a Gamora?
If you have decided to go for a convention, choose for a cosplay of Gamora. She looks beautiful with green color, and purple ombre hair, you can also get the same look by following some tips and instructions. Let us show how to transform you into a warrior-like Gamora with costumes.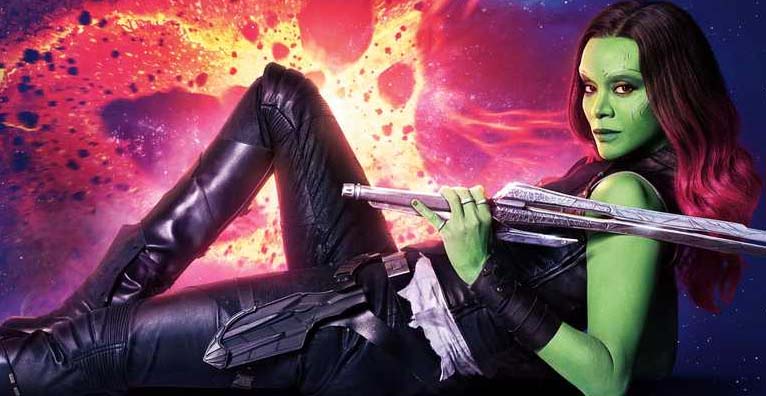 Cosplay Gamora with these tips for costumes
Gamora's wig- Get ready with a wig which is in the mix of purple and brown color. It is so important to play her role which gives you an appealing view and will shine when you wear the costume of Gamora.
Body Suit- Choose a green bodysuit which will help you to avoid painting the entire body. If you paint your entire body, you will be facing trouble washing them off. If you wear a green suit, it will give you a perfect look at Gamora.
Makeup set- Go for paint on your face, not the entire body because we can use a green bodysuit for the body. Once if your face painted, put on green lipstick and make sure that your makeup suits your bodysuit which you are going to wear.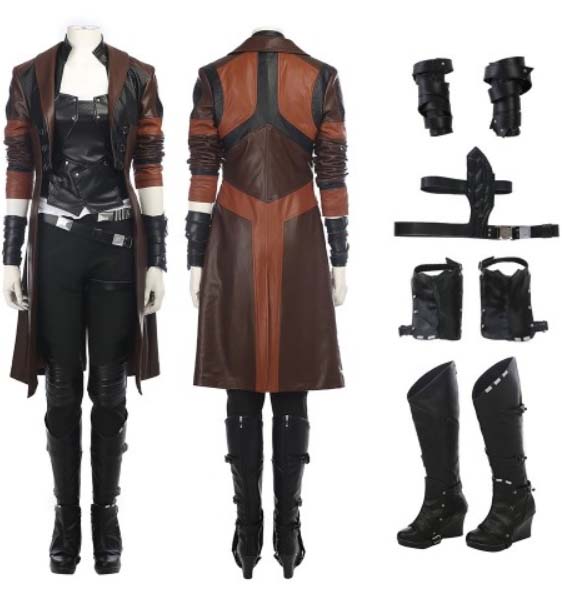 Black body corset tank- Sometimes Gamora wears a tank in different styles if you want to go for corset tanks choose any of the designs you like. Make sure that it is similar to her costume. Gamora's coat- In Volume 2 she wears a long coat, to wear it in a different style and which helps you to look more confidence like a warrior.
Armored pants- While choosing the pants try to select the armored pant which helps you to look like Gamora.
Boots- Get the Boots which is similar to the Gamora's shoes. With the armored pants, it gives you a grand look when you walk by wearing it.
Gloves- If you want to add some more set of costume go for the gloves, which may give you some additional attraction when you wear it. Gamora sword blade- It is an essential one for the costume of Gamora which helps you look like a warrior who attacks as well as slices the enemies. This is the final touch of these cosplays to project you like Gamora.
Sum up
Don't forget that corset tank, armored pants, and the boots should be in black color. The coat should be black and brown in color. With all these costumes and products, go ahead wear suits, get your body painting and take – will glow as a strong warrior like Gamora. Don't you want to be the next Gamora? Who doesn't like this marvel character? Be ready as a Gamora for your next convention.