What is Cosplay?
According to Wikipedia's explanation of Cosplay: Cosplay is an abbreviation of costume play. This means that people wear a costume to play a role. And this role may come from fictional works such as movies, comics, animations, games, and so on.
Cosplay brings more fun to the average person.
For all kinds of fictional works, they will have their own fan base. The most intuitive way to express a love for a fictional character is to use cosplay. Players can express their love to people by cosplay in various activities.
Cosplay lets more people know the fictional characters you love.
Through more intuitive cosplay activities, fans can introduce more of their favorite characters to more non-fans – guide them to know their favorite works. Let more people join in the love of a certain work.
About Cosplay Costumes
To be precise, this does not simply mean clothes. More precisely, this is a prop or decoration that completely restores the image of the fictional character in the original. For some characters close to our modern society, such as Han Solo in Star Wars, costumes may be jackets, shirts, pants, boots, etc., which we can often see in the market. The point is how we get the same costume as Han Solo in the movie. And for some images that are quite different from our modern society, such as the image of Jon Snow in the game of thrones, we not only need to prepare a set of medieval style equipment for ourselves, but also take the time to get a Jon Snow hairstyle wigs for cosplay.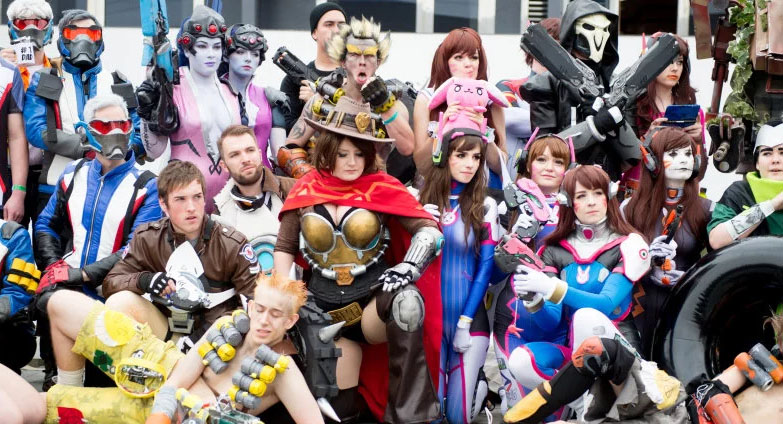 How to get cosplay costumes?
For players who have a sewing ability, they usually prepare a lot of photos of the characters in the original. Then follow these photos to make costumes by themself. This usually takes a lot of time and effort. In the production process, they are already Enjoying the fun of cosplay.
And more ordinary players, we may not have great tailoring ability, obviously we are not likely to find some people with such skills to help us complete the production. But we can still fulfill our wishes by purchasing cosplay costumes designed by third-party companies. Of course, there will be some problems in this, such as size, the details of the costumes are different from what we expected. In any case, this is also a way to get cosplay costumes. Of course, if you need to buy cosplay costumes online, please try to choose some trustworthy companies. (ohmycostumes doesn't sell anything)
Cosplay props
For certain fictional characters, they have iconic weapons or some iconic items. And in the cosplay event, if this item is missing, it will be very imperfect. For example, thor's hammer, Loki's scepter, Captain America's shield, Jedi's lightsaber and so on.
For weapons or iconic items that are very popular characters, we can usually find many websites that are available online. We can easily prepare these items for ourselves. And for some rare items, it is a test of our own hands-on ability. Fortunately, this is much simpler than making a whole set of clothing. We can use Google to search a variety of cosplay props production methods to understand how we do it ourselves. We can even contact some video authors to try and ask them to make something for us.