We face hundreds of issues in our life, which often make us wonder "what if we could resolve all those troubles with some superpowers". Such thinking does not resolve the problems but it gives birth to some amazing fictional characters.
Green Arrow is such a fictional character who tries to eliminate all the enemies of society. He does not have any divine power like superman. He is just a common man with lots of money and great archery skills. Oliver Queen looks simple but he becomes quite lethal with his bow and arrow when he wears that amazing costume to fight the villains.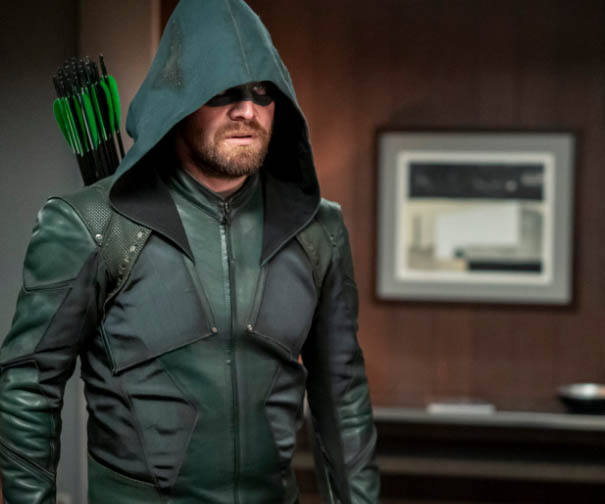 What do you need to portray Green Arrow?
Oliver Queen "The Green Arrow" does not carry any heavy weapon like Thor. He does not wear a complicated costume like Batman, Superman, or Ironman. He is indeed rich but not too choosy about his get up. Arrow wears a leather jacket, eye blinder, outdoor pants, work boots, gloves, and a set of archery arm guards. These components of Arrow costume are quite ordinary things which anyone would use to fight enemies of society.
However, Arrow's costume is incomplete without Green Arrow bow and arrows. Arrow's bow and arrows are an integral part of his identity as a top-skilled archer. Therefore, you will need the Green Arrow bow and arrows if you are cosplaying arrow in a cosplay event.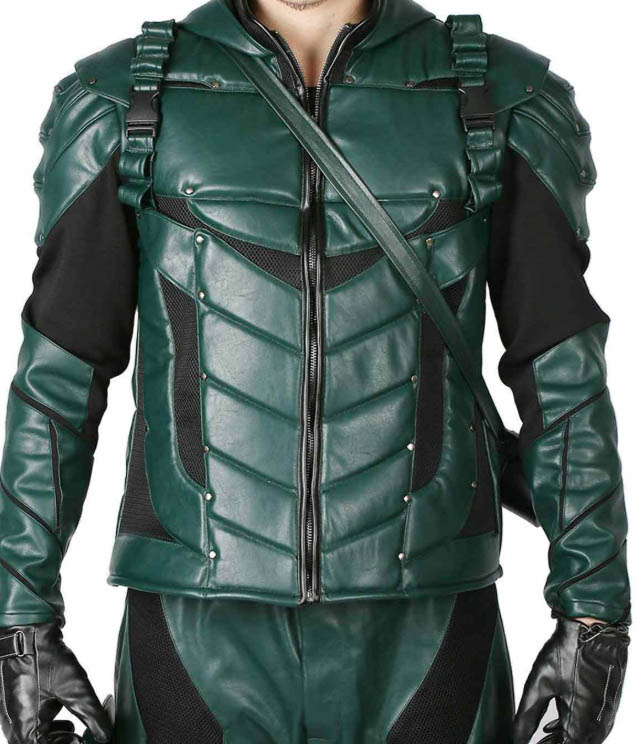 Can you find Green Arrow cosplay costumes easily?
The availability of Green Arrow cosplay costumes mainly depends on where you are searching for it. Suppose you are planning to buy this costume from a local superhero costume store, you might not find the latest version. Green Arrow is a popular DC Comics character, but many retailers still keep old Arrow costumes.
It would be quite daunting to find the latest Arrow costume in local stores. Therefore, you must drop the plan of searching for Green Arrow cosplay costumes at local retail stores. Use the technology to find exactly what you are looking for.
Go online and search for the Green Arrow costume. There are numerous e-retail shops which specialize in selling the latest cosplay costumes. Many platforms provide the Green Arrow costume from the latest Arrow TV series season. You will get a costume that looks exactly like Oliver Queen wears when he is in action. So, you can get Green Arrow costume easily only if you search online!
Things to consider when placing an order for a Green Arrow Cosplay costume:
It is quite easy to find a superhero costume for cosplay, but it is a little difficult to find a perfect costume. Consider the following things to find the best Green Arrow costume.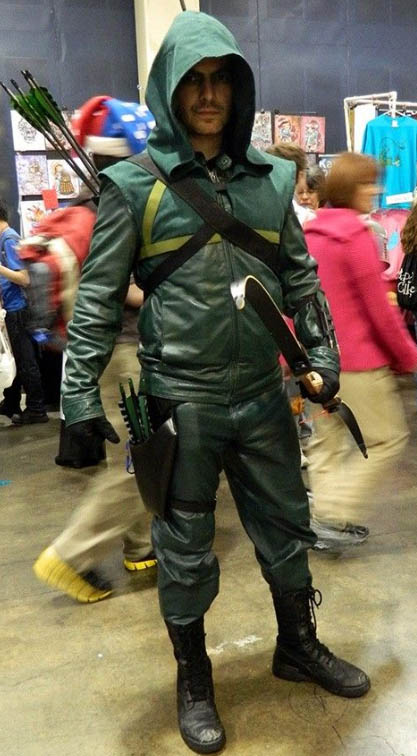 You will look amazing as Green Arrow if you wear the right size costume. Suppose you are a little overweight and place order for an undersized costume, it will be quite tight and look pretty weird. So, know your size to find a costume designed especially for your size.
Choose the latest costume of Arrow:
Green Arrow's costumes are changed over the years. The modern Arrow wears a stylish jacket with racing pants, boots, gloves, eye blinder, and a hood. His bow and arrows will always be with him when is tackling the villains. Make sure you choose a costume which is from the latest season of Arrow. It won't feel attractive if you choose an old Green Arrow costume.
Try to portray Oliver Queen:
Oliver Queen is the real name of Green Arrow. You should adopt his character to be the best Green Arrow in the cosplay event. Learn how he behaves, walks, and responds during a fight. Adopt Arrow's attitude and gestures to beat all your opponents.
Pick a good quality costume:
Do not consider it as a use-and-throw kind of stuff. People would love to see as Green Arrow time-and-again if you pick a good quality Green Arrow cosplay costume. They will invite you to many popular events and you can make good money as a pro cosplayer. So, do not take this thing lightly and choose to use a perfect costume.
Be the Arrow when you are in the costume. Your response to the audience should be the same as Arrow responds. That's how they will appreciate your efforts and admire your performance.